Our ability to recruit, develop and retain the best talent is key to our success. We recognise that people from different backgrounds and experiences bring valuable perspectives and insights and make AdviserPlus a great place to work.
AdviserPlus is committed to being an inclusive organisation, promoting equality and diversity. We have created a culture where individuals are respected for who they are, the skills and experience they bring, and where they can develop to realise their full potential. Our working group, Inclusivity+, comprising colleagues across the organisation, aims to champion diversity in the workplace and build on the positive climate that exists in AdviserPlus.
This status means that as a business, we've demonstrated that we are serious about leading the way, and about helping other businesses to make their Disability Confident journeys.
We're very proud of this achievement and will continue to build our profile as a Disability Confident Leader and to drive and support the Disability Confident agenda, as an employer, a supplier and a thought leader in the HR community.
We are proud to be directly involved with the Government's Disability Confident Campaign.
Our diversity champions across the business help to drive diversity best practice, recruitment and development initiatives, both locally and nationally.
We encourage our colleagues to celebrate their culture and be proud of who they are and their background and beliefs, including the celebration of religious events and Pride.
We also aim to support our people to fulfil their potential at work whilst finding the right work/life balance. We offer flexible working and job share opportunities where appropriate so that our people are able to pursue rewarding careers alongside meeting their responsibilities outside work.
In addition, we're committed to equal opportunity in recruitment and employment, irrespective of gender. Our entire pay principles are based on the skills required to deliver in role and our desire to attract and retain talent within the organisation. You can view our gender pay gap report here.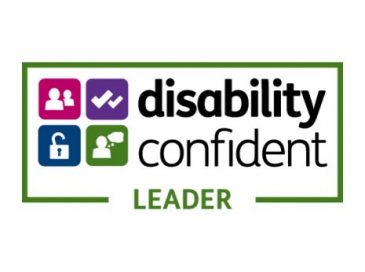 Our Awards and Accreditations