Improve visibility and insight
Equipped with trusted people insights, you can make smarter decisions and evidence improvements.
Get in touch
Capture your employee relations people data
Effective capture of employee relations data is crucial for informed decision-making. Without immediate access to key metrics such as live cases, suspensions, hearing outcomes and appeal outcomes, decision-making becomes difficult and time-consuming. Our technology solution, empower®, provides trusted people insights through interactive, dynamic dashboards, allowing you to make smarter workforce decisions and track progress. With this data, you can not only answer important questions about the effectiveness of policies, behaviour trends, and internal benchmarks, but you can use insight to drive meaningful change.
ER case dashboard access to increase people metrics visibility
Our interactive and accessible dashboarding solution offers an engaging and user-friendly experience, giving you a comprehensive view into every aspect of your organisation's employee relations case management. You'll be able to stay on top of key metrics with daily updates on statistics, trends, events, and outcomes, displayed in an easy-to-digest format. This puts critical information at your fingertips, empowering you to make informed decisions and shape effective HR strategy.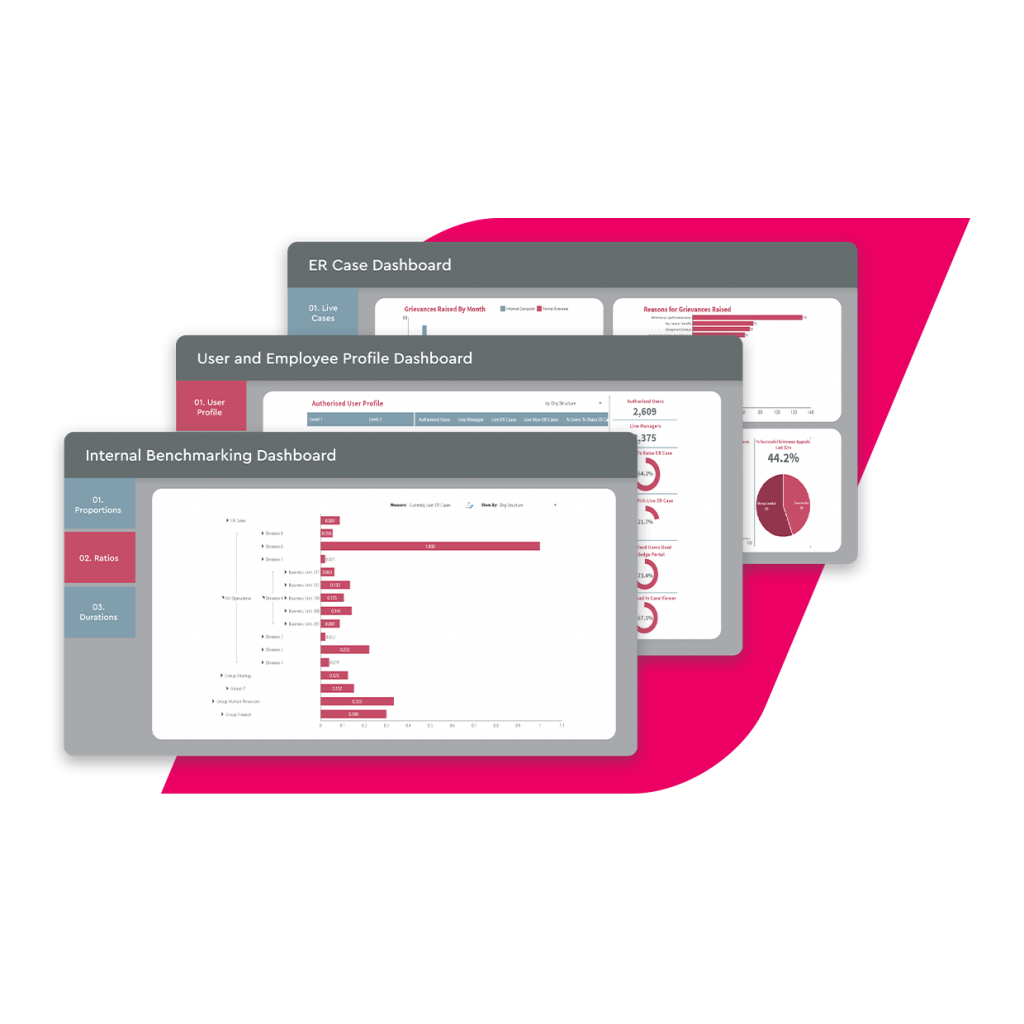 On-hand team of expert insight analysts to harness data
Whilst having access to innovative technology with empower®, you will also have access to a team of highly skilled in-house data analysts who continuously review your data to uncover valuable insights, themes, trends, and stories. Our self-service dashboards offer a user-friendly interface that provides real-time data, while the quarterly service review packs provide a comprehensive overview of the key findings, highlighting opportunities for intervention. With the help of our insight experts, we'll identify the most impactful metrics and collaborate with you to develop effective interventions, driving positive decision-making.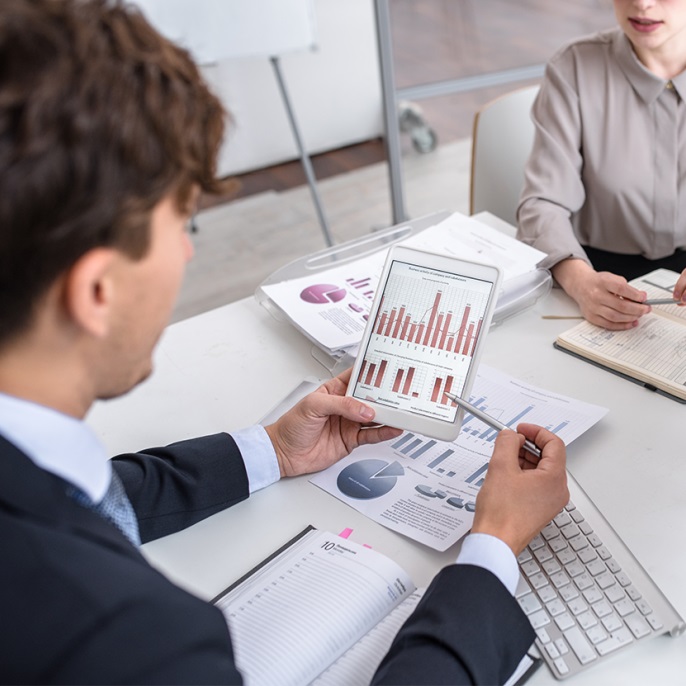 Benchmark data both internally and with other similar organisations
Let our team of expert insights analysts help you benchmark activity within your business by examining key people metrics, such as location and organisational structure, to identify areas of above and below average activity. Internal benchmarking metrics such as propensity for matters to arise by headcount, case and stage duration and case events such as suspensions, investigations, outcomes and appeals can then be implemented. With your permission, we'll even perform external benchmarking, comparing your organisation's activity profile to similar organisations and providing insightful comparisons. With empower®, you'll have access to valuable insights and data-driven recommendations to help drive your business forward.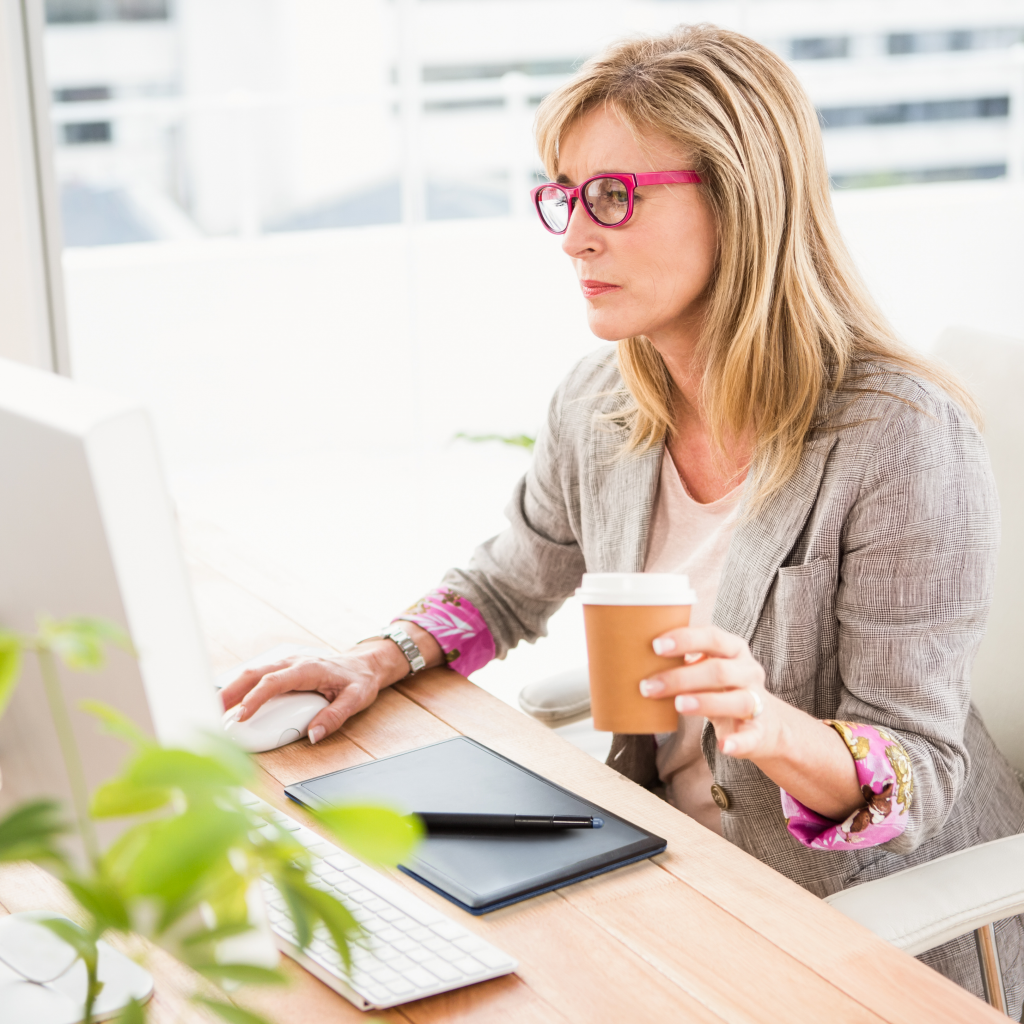 Read some of our case studies
and find out how we've helped these organisations make smarter workforce decisions
The MI AdviserPlus provided really helped us prove that performance management was an area we needed to address, and to drive this message home with management teams at every level.
Simon Jenkins, Corporate HR Manager, Bradford Council
Real business impact
Every organisation's success depends on its people, and that's where our suite of services make a tangible difference.
£1 million
average in productivity savings based on reduction in days lost
71%
reduction in tribunal claims over four years for one client
80%
of managers self-serving ER matters within 3 months
75%
average saving outsourcing ER advice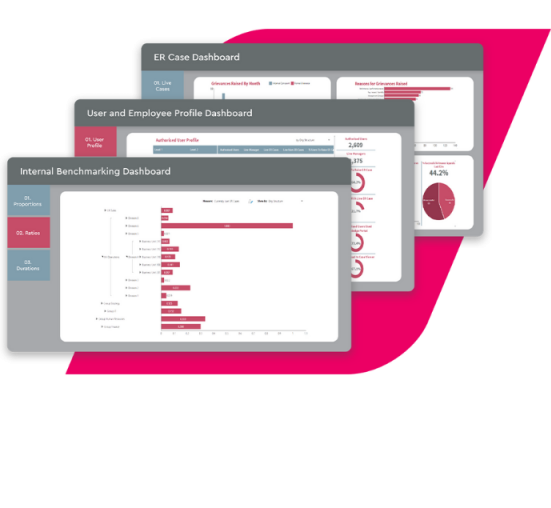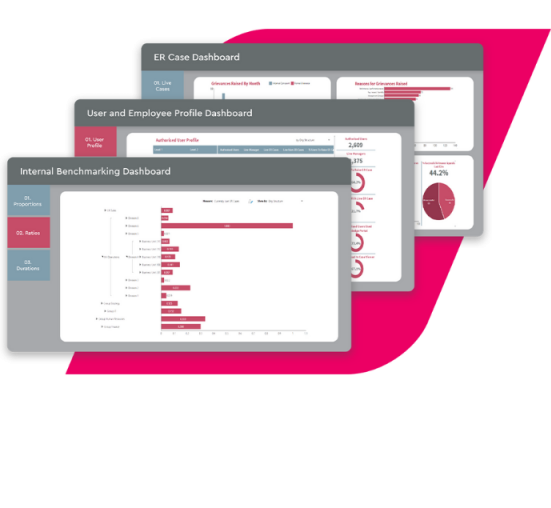 Just some of the organisations we support