Transforming employee relations with actionable insights using empower®
empower® enables an insight-driven approach to Employee Relations (ER) management for one of the UK's leading home improvement retailers, empowering line managers to self-serve employee relations matters and enabling HR to proactively improve employee experiences.
Read case study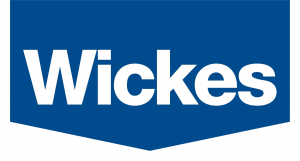 AdviserPlus has been a strategic partner of Wickes since 2021. Wickes chose the innovative empower® solution from AdviserPlus because of their expertise in employee relations, as well as their technology-led and insights-orientated approach to ER transformation which delivers better employee experiences.
They sought a partner that could provide:
A solution which enables line managers to develop the confidence and capability to take greater ownership of people matters.
Visibility of key people metrics across the organisation and insights to inform HR and business decisions.
Efficient means by which the team can respond to Subject Access Requests and access a full audit trail for employee relations cases.
Key Fact
80%
of employee relations tasks are now manager-led.
"The consistency delivered in the management of employee relations matters and the insights we now have access to have been business changing. Partnering with AdviserPlus has enabled us to proactively transform ways of working and create a more agile, business-driven ER function. We really value the proactive relationship we have with AdviserPlus, which enables us to identify opportunities to continually improve."
Employee Relations Manager, Wickes
The AdviserPlus solution
AdviserPlus worked with Wickes to deliver:
Simplicity – Clarity of HR processes, tasks and priorities simplifies the complexity of managing ER process, with technology applied in the right places at the right time.
Efficiency – Delivering employee relations through a built-for-purpose solution maximises the productivity of the HR team, line managers and employees.
Engagement – Digital guidance with the safety net of case advisory support means managers can develop better and employee relationships, and reduce process cycle times.
Assurance – Reassuring stakeholders that all HR tasks are carried out with efficiency, effectiveness, and full compliance with policies and obligations, in a timely way.
Consistency – Enabling line managers to self-serve employee relations matters through a structured framework means a demonstrably consistent approach to people matters across the organisation.
Visibility – Clear data visualisations and actionable insights enable HR and business leaders to proactively identify and address the root cause of issues that may be impacting employee experiences.