AdviserPlus announces appointment of new Chief Executive
Leading HR advisory firm AdviserPlus, which provides business improvement, technology and managed service solutions to companies across the UK, has today announced the appointment of Nick Bradley as Chief Executive.
Nick will take over from Chris Clarke.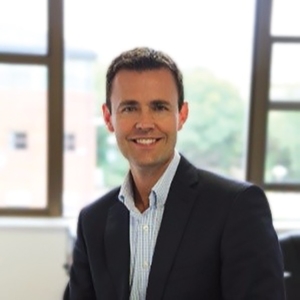 Nick joins AdviserPlus from US-based education technology firm Ascend Learning, where he was Chief Executive Officer of its UK operations. Prior to that he was Managing Director of Enterprise Solutions at AVADO, Managing Director at Reed Learning, and Group Board Director and Chief Marketing Officer at the City & Guilds Group.
Julian Harley, Chairman of AdviserPlus comments: "We're delighted to have Nick join as AdviserPlus' new Chief Executive. Nick brings invaluable experience of working with private-equity funded companies to AdviserPlus, to help consolidate and scale Limerston Capital's investment in the business. I know he has big plans to expand our offer to clients, including introducing a greater range of digital solutions, and we look forward to working with him.
I'd also like to thank Chris Clarke for her hard work, passion and commitment over the past seventeen years. She's played a big part in making AdviserPlus the organisation it is today, including significant business development and creating a culture of engagement and performance. We wish Chris all the very best in her future endeavours.
Nick Bradley says: "I'm thrilled to be joining AdviserPlus at such a pivotal time in the organisation's development. The business is well established within the HR market, with a blue-chip client base, and I hope to build on its previous successes by increasing the range of products and solutions we provide, helping the organisation capitalise on its digital potential, and ultimately expanding our customer base both within the UK and internationally."
Speak to our HR experts
Call us today on
Contact us