Winner of 'Technology Partner of the Year' at the British HR Awards
An award-winning solution
We're excited to share that we were voted 'Technology Partner of the Year' by a panel of industry experts in the British HR Awards 2023. It is an honour to be recognised as leaders in tech-enabled people empowerment and we were able to enjoy the day with key stakeholders from our customer, Currys, which featured as the case study submitted for the award.
The British HR Awards is an annual campaign that sets out to discover and celebrate the organisations and individuals that are truly passionate about delivering a world-class people experience and are helping to shape a new future of work in HR, so we couldn't be happier to have achieved such an accolade.
The award submission featured a case study detailing how we delivered employee relations transformation for Currys, which resulted in many business-changing benefits, including freeing the talented HR team from tactical delivery, enabling them to focus on value-added strategic objectives. We're proud to work with companies like Currys that put employee experience at the heart of their business.
The efficiency of the implementation and the engaging onboarding process meant we could see the benefits almost immediately. Manager adoption is high and the access to insight has helped us focus our resources on building capability where it is most needed. This is a true cultural enabler. We feel like we have a genuine partnership with AdviserPlus that is enabling us to focus on driving colleague engagement and building manager capability.
Alison Metcalfe, Head of ER and People Change, Currys
The award ceremony took place in London and featured a panel discussion titled 'Evolving your culture to truly liberate talent', moderated by Perry Timms, Chief Energy Officer at People and Transformational HR. Panellists included Anne-Marie Lister (Chief People Officer at Atom bank), Maria Hawley (HR Director at Fisher German), and Victoria Shaw (Director of Talent & Culture at Cycas Hospitality).
Read more about the awards, the prestigious judging panel and the winners of each category here.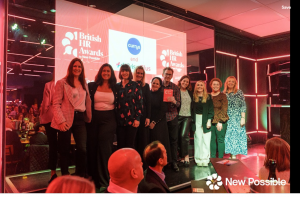 Find out more about our award-winning solution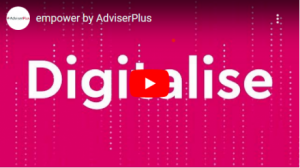 Our technology, which digitally simplifies your people processes, lies at the heart of empower®. Supported by complementary support from our expert team and in-depth HR analytics services we'll help you build a positive culture, making employee relations simple, easy to access and agile. Learn more.
Speak to our HR experts
Call us today on
Contact us