KCOM Case Study
How smart frontline HR fostered a culture of growth for KCOM, a 1600-strong telecommunications, technology and managed services business.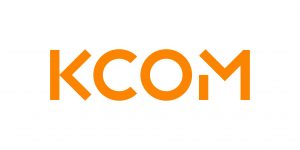 KCOM needed a new, more agile culture led by strong, able managers throughout the organisation.
But with so many teams, spread over offices, depots and remote locations, that transformation was easier said than done. KCOM's HR team turned to AdviserPlus for help.
Key Fact
76%
of managers engaged in the service in just five months.
The solution & benefits
Working with AdviserPlus, KCOM implemented People Manager Plus: a fully-managed employee relations advice service that works as a seamless extension of KCOM's own HR team.
Managers have direct telephone access to advice from qualified HR professionals, supported with a knowledge portal, and case management technology to ensure issues are resolved consistently, and fast.
Line managers are now engaged, confident and well informed
Reduced costs and more time to focus on more strategic projects
Over 76% of managers have engaged with the service in its first five months
Data provides unprecedented clarity about what's really happening
Unbiased management information results in better decisions – and paves the way for further improvements in the future
Read case study