Stress and absenteeism in local government
This can be a stressful time to be involved in local government as there are a myriad of challenges standing at the feet of council employees. These include, but are by no means limited to, the pressures that come with Brexit, the headache of austerity, the acute need for more housing and better care and also the ever-present scrutiny from the general public and auditors.
Surveys show worrying statistics
The reality of the situation is that absenteeism levels are higher in local government than the national average. Local Government Association data from 2016/17 shows that, on average, 8.7 days were lost to sickness per full-time employee. Compare that to what we discovered in our 2018 Absenteeism Report, and the number of days lost to sickness in the UK in 2017 was just 4.1 per worker – less than half the rate experienced by local government.
Councils across the country are being asked to do and provide more with less resources at their disposal, and they're understandably worried about it. The 'Local State We're In 2018' survey from PwC UK shows that 74% of respondents expect that some councils will get into 'serious financial crisis' in the coming year. That 74% is a huge 20% increase in the fear of failure on the previous year.
Not only this, but recent Perkbox research placed local and national government as the second most likely industry to experience work stress in the UK – marginally behind the finance sector.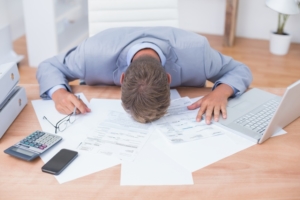 The fears of council workers are easy to understand when you take into account key information provided by the Local Government Association. The sector faces a funding gap in excess of £5 billion, plus changes to the financing structure of local government, not to mention the risks associated with Brexit. Big challenges bring big pressures.
These survey results, plus the challenges local government will face in the coming months and years signifies serious HR red flags. These workers will clearly be under an incredible amount of stress and strain and it will be more important than ever to have a plan of support for their health and wellbeing.
What's always important to take into account with absenteeism is the working environment people have to manage in. Chapter one of our 2018 Absenteeism Report speaks about the importance of having happy workers and a healthy working environment – everything from physical resources through to culture and morale.
Bradford Council leading the way
Many councils are already starting to face their challenges head on. Bradford Council is one of these public authorities and it has taken action, with the help of AdviserPlus, to focus on the wellbeing of their employees.
With the reduced employee numbers that come with national budget cuts, there's also the chance for an increased workload and less room for error.
Simon Jenkins, Corporate HR Manager at Bradford Council said: "We need a modern workforce that operates in an efficient way.
"That means getting the best out of people, helping them realise their potential, and aligning their work to the goals of the organisation."
This is the council's solution to their workforce reduction problem – to 'strengthen its HR front line, by boosting engagement amongst managers at all levels' through a three-stage training programme with proven success.
How has that worked in practice?
In one case, a Principal Manager identified that there was an issue with the performance of a member of her team. The manager sat down with her employee and took the time to talk to him about the work and why he was falling behind. Taking this approach helped her identify that her employee was dealing with an extremely stressful time in his life and hadn't realised how much those issues were affecting his work.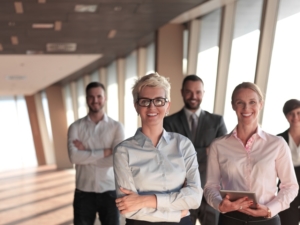 This method of management helped the Principal Manager refer her team member for an occupational health appointment followed by weekly counselling. As a result of her training, the manager was able to take appropriate action to the benefit of the employee and the council has now seen improvements in his responsiveness at work.
The manager's training came from a three-day course which included training on mental health awareness, looking at how to spot and solve issues early. This is a great skill that can boost efficiency across a whole team the size of Bradford Council – which saw more than 360 managers take part.
The success of the training implemented by AdviserPlus at Bradford Council has even been nominated for a HR Distinction Award for Distinction in Health and Wellbeing.
Not a new issue
As the Perkbox research we referenced earlier indicated, local or national government is up there as the second most stressful industry.
The data from this research also shows the top four most common causes of work-related stress:
Long working hours (21%)
Others' work performances (14%)
My own work performance (13%)
Customer/client satisfaction levels (11%)
When you match these stats with the challenges of council workers it's clear to see a correlation. When the work of local government employees relies so heavily on budgets, doing more with less and providing services to the public, of course they'll be working long hours. They'll absolutely be worried about the performance of colleagues and themselves and the satisfaction levels of the public will definitely be at the forefront of their mind.
'I've known managers that were run into the ground…'
It is also interesting to note that being a council officer has always brought the potential for stress – and the current challenges are nothing new. Even though factors such as Brexit have elevated the stress associated with this profession, a Guardian blog from as far back as 2013 written by 'the secret council officer' highlights longstanding cultural issues.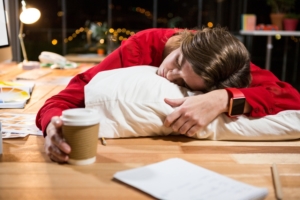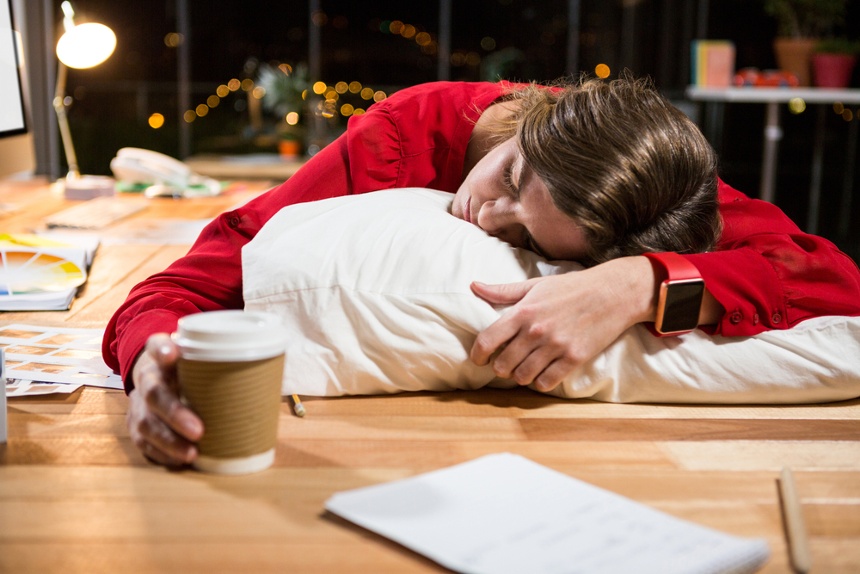 The anonymous blogger wrote: "I've known managers that were run into the ground, burnt out and forced into early retirement.
"I've known others desperately juggling the balls, hoping that none of the important ones drop. And I've known many people (at all levels) who have gone off on long-term sickness leave and never came back. Why is that?"
Not only is it interesting to note, it's also important to address the fact this culture of 'demonstrating your value' and 'never saying no', as the secret council officer puts it, doesn't seem to have shifted.
This type of culture isn't sustainable for employees to manage. Working over maximum capacity for an extended period of time will, inevitably, lead to stress, burnout and ultimately absenteeism.
Work like that carried out at Bradford Council – with vital training for managers – needs to be implemented in councils across the country. It will work towards eliminating this long-established culture and, hopefully also the issue of stress and absenteeism in local government with it.
Speak to our HR experts
Call us today on
Contact us