Guide
Absenteeism Report 2018. Causes, consequences, cures.
Absence costs the UK as a whole £18 billion, a figure that is set to rise to £21 billion in 2020 and £26 billion in 2030.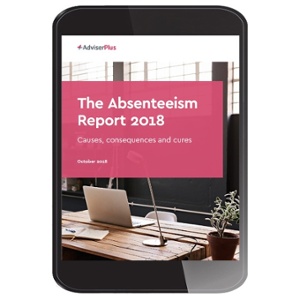 Download now
So, what can businesses do to keep their employees healthy and happy? And what do HR leaders across the UK think about absence, it's consequences, causes and cures?
For our latest report, we surveyed 300 HR professionals, interviewed CIPD's senior policy adviser, and talked to some of our own experts. We brought their insights together into our latest report to explore:
the role of the workplace environment
practical ways businesses can and should react to absence
holiday and flexitime
the role of technology
the trends you need to understand
Simply fill in your details to get an instant copy of the report.

?>