Guide
Long-term sickness: What you need to know
Almost a third of businesses fail to measure long-term sickness absence.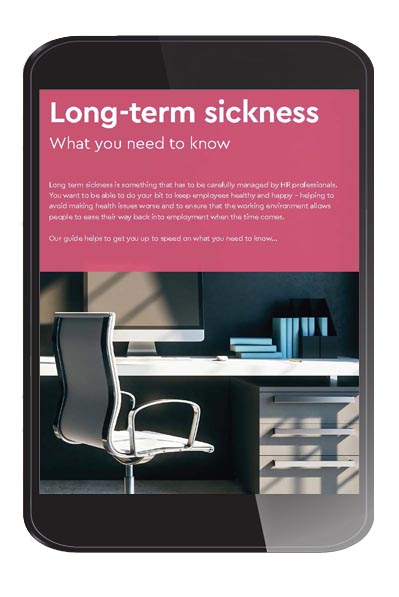 Download now
Long term sickness is something that has to be carefully managed by HR professionals. You want to be able to do your bit to keep employees healthy and happy – helping to avoid making health issues worse and to ensure that the working environment allows people to ease their way back into employment when the time comes.
Our guide helps to get you up to speed on what you need to know, including:
 gain a deeper understanding of long-term sickness
 access an 11-step guide
 find out how to handle an employee off with work-related stress
Please fill in your details to download the guide.