Tips for organisations to support male employee's mental health and wellbeing
This week, June 12th-18th, is Men's Health Week, bringing into the light the importance for men to have the environment and support to be open about their wellbeing. In a world that often encourages men to prioritise external achievements and stoicism, this week provides an opportunity to break down barriers and encourage open conversations about men's physical, mental, and emotional health. It is important to recognise that men face unique health challenges that require attention and action.
By addressing these issues head-on, we can empower men to make informed decisions and adopt healthier lifestyles. Together, we can debunk myths, challenge societal norms, and create a safe space where men can express their concerns without judgment. Check out this guide to understand how you can support your male employees.
Download our guide on how you can best support the wellbeing of male members of your workforce.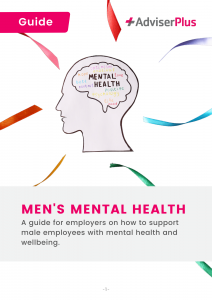 Speak to our HR experts
Call us today on
Contact us