From insight to action: Maximising employee relations metrics
HR leaders have faced many challenges in recent years, but many have also seized the opportunity to innovate. In the face of a volatile economy, rising living costs, and a fiercely competitive talent market, progressive HR leaders are prioritising a data-driven approach to attracting, engaging, and retaining talent. However, determining which tools to use and how to effectively harness the data to build up actionable insights can be a daunting task. The best place to start is to identify the insights that will best inform people strategies across your organisation.
There is one sub-set of people data that can provide invaluable insights into the overall health of your organisation, but it is one that is often not effectively processed or sufficiently analysed to optimise its true value. That is employee relations data. In this blog, we explore effective strategies for overcoming the challenges of extracting actionable insights from employee relations data.
Employee relations data can provide valuable insights into workplace dynamics
Employee relations metrics provide valuable insights into people matters, which can help identify issues within the organisation that are impacting employee experiences. These metrics can help organisations identify areas where there is inadequate training, declining performance, or counterculture behaviours. By proactively addressing these issues, organisations can improve employee engagement and business performance.
Metrics such as sickness absence rates, patterns in grievance and disciplinary matters, and case resolution times can all provide valuable benchmark data that HR can use to make more informed decisions about how to address areas of concern. For example, high absenteeism rates in a particular department may indicate morale issues, training needs, or pockets of poor culture. Additionally, clear visibility of grievance instances, causes, and outcomes can provide a window into the cultural wellbeing of an organisation, as well as inform data-driven decisions to improve the workplace.
Taking a data-driven approach to understanding workplace complexities and their implications in employee relations matters is crucial for maintaining a well-functioning business.
The challenge of effective and secure data capture in employee relations
In today's digital age, employee relations data is one of the most valuable data assets in forward-thinking organisations. However, many HR departments struggle to harness its full potential.
Not having access to the data presents challenges. For instance, if core grievance information is not collected, is collected but unstructured, or is unreportable, it can be difficult to mitigate risk, track trends, and identify opportunities for improvement. It is also vital that the data is not just captured effectively, but is also analysed and presented in a way that is consumable and aligned with business objectives.
Even when data is captured effectively, challenges may arise in extracting and utilising the information. For example, employee relations (ER) activities might be captured in a helpdesk system owned by the IT department. In this case, HR does not have ownership of the system where the relevant data is stored. This means that HR may not be able to access or analyse the data in a timely manner, which can limit their ability to make informed decisions.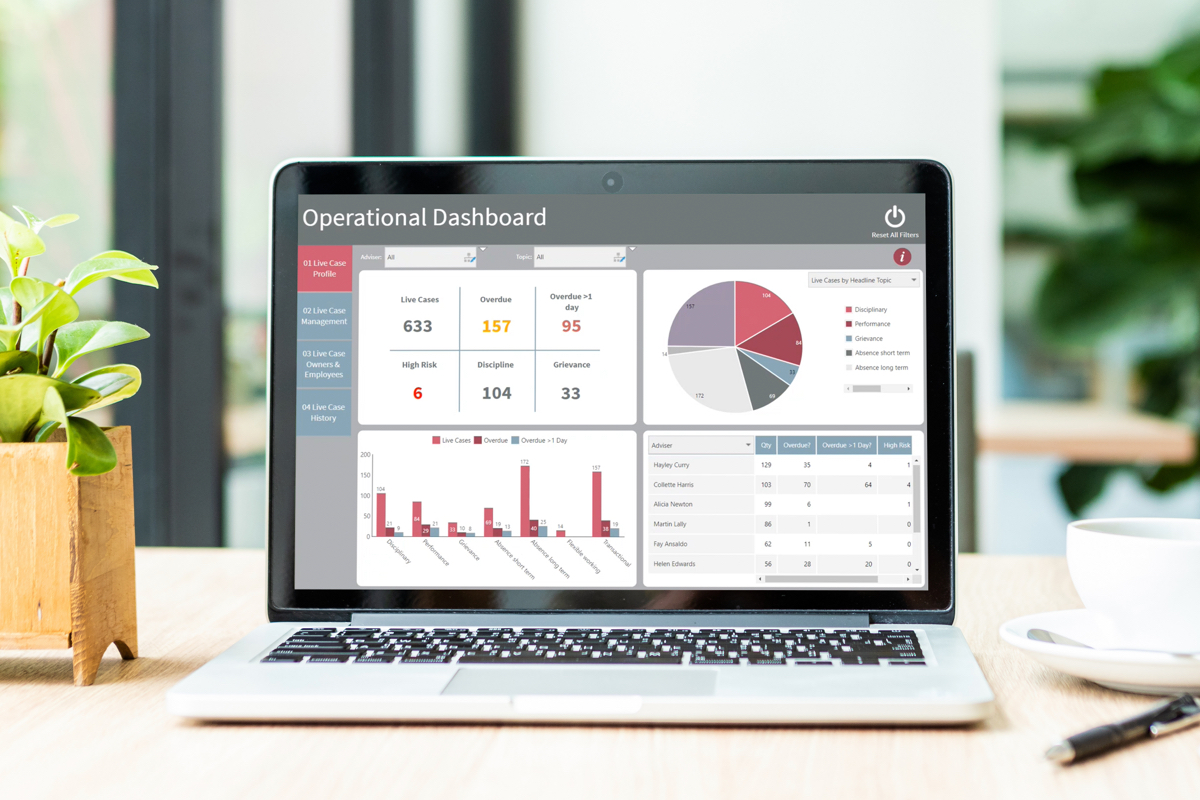 One of the primary obstacles encountered in HR information management is the inadequate capture of data at its source. This can manifest in several ways:
a) Lack of aggregation: Often, HR data is dispersed across various sources, such as individual Excel spreadsheets. This makes it difficult to consolidate and analyse. The absence of a centralised data repository inhibits comprehensive reporting and limits data-driven decision-making.
b) Inconsistent data capture: Inconsistency in data capture practices can cause significant obstacles. For example, unstructured free text is harder to analyse than selectable options. Poor training of data inputters can lead to information being captured in different ways. The absence of quality assurance processes can mean that errors go unchecked. These inconsistencies prevent accurate analysis and limit the reliability of insights.
c) Misalignment with organisational policies: Sometimes, the information being captured does not align with an organisation's policies, processes, and procedures. This can occur when generic, one-size-fits-all options are used, which fail to reflect the specific needs and nuances of the organisation. Consequently, the captured data may not accurately represent the reality within the workforce.
It is important to overcome these challenges to effectively manage employee relations. By doing so, HR departments can improve their ability to manage their workforce and create a more positive and productive work environment.
Roadblocks to extracting actionable employee relations insights
IT-owned systems can present challenges for HR, such as slow change requests and lack of control over data repositories. These challenges can make it difficult for HR to effectively generate actionable ER insights.
Once the data is captured and extracted, it is crucial to ensure it adds value to the HR function. Here are two points to consider:
a) Use data visualisation tools: Data visualisation plays a vital role in transforming raw data into actionable insights. However, a lack of tools to visualise data in an accessible and informative manner can hinder the interpretation and utilisation of HR data. Investing in tools to enhance data visualisation is essential for extracting meaningful insights.
b) Drill-down into details: While macro-level insights are valuable, HR professionals often require the ability to drill down into the details. Merely providing high-level summaries may limit the depth of analysis required for effective decision-making. Empowering HR professionals with tools and resources that allow them to explore granular data leads to more informed and targeted actions.
To overcome the challenges discussed above, organisations can invest in training and tools that simplify the process and provide clear dashboards of information for all relevant stakeholders.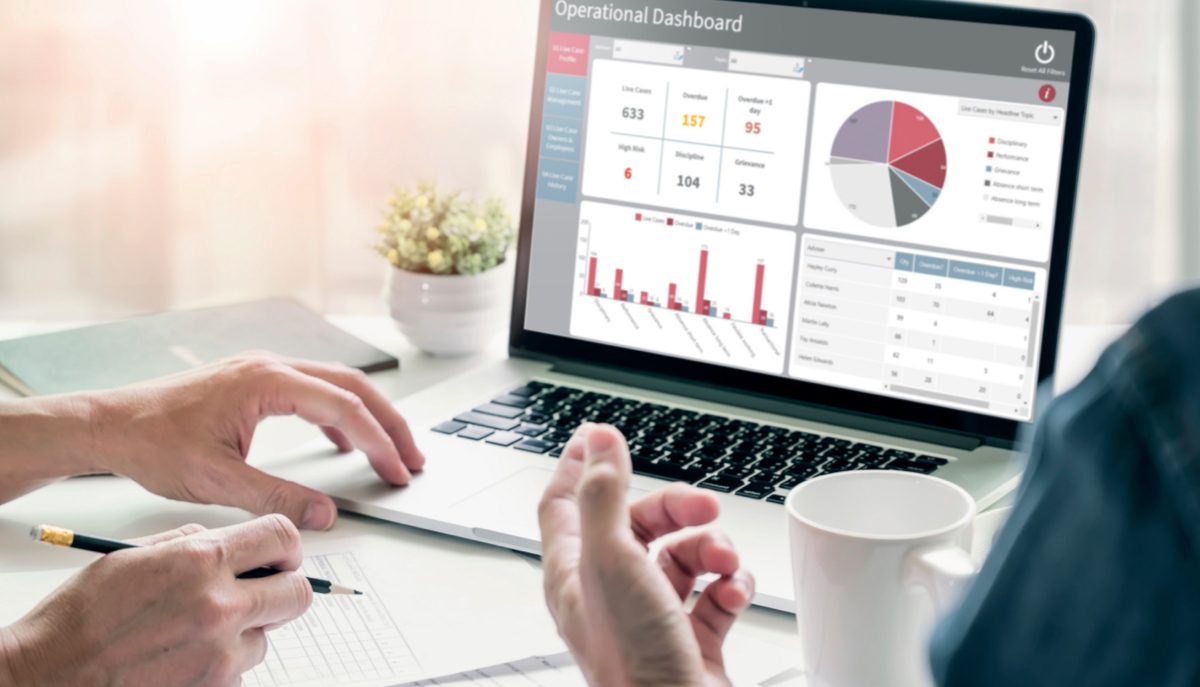 Benefits of effective and secure data capture in employee relations
Effective and secure data capture in employee relations is important for several reasons. It allows HR to:
Gain robust audit trails demonstrating compliance and consistency. This means that HR can track all employee relations activity and ensure that it is in line with company policies and procedures. This can help to protect the company from legal liability and ensure that employees are treated fairly.
Identify and address potential problems. By tracking employee relations activity, HR can identify potential problems early on and take steps to address them. This can help to prevent minor problems from escalating into major issues.
Create a more positive and productive work environment. When employees feel that their concerns are being heard and addressed, they are more likely to be satisfied with their jobs and be productive members of the team. Effective data capture can help HR to create a more positive and productive work environment for all employees.
Three strategies for generating actionable employee relations insights
Improving data capture processes is essential. Developing a standard approach to collecting and storing data will help. Make sure that you are collecting and storing data in a consistent and accurate way. This will allow you to compare data across different departments and locations.
Find an ER case management system that is fit for purpose. Choose an employee relations system that is fit for purpose and that can integrate with your existing HR technology stack. The data and analytics tools should be able to handle large datasets, perform complex analysis, and generate actionable insights.
Enhance data extraction capabilities. Extracting insights from data is a valuable skill. Even with accurate and well-presented data, it is critical to ensure that the intended audience knows how to interpret and act upon the information. This can be done through building internal expertise or seeking external assistance, enabling organisations to unlock the full potential of their captured data.
By implementing these strategies, organisations can overcome the challenges to generating actionable ER insights and make better decisions about employee relations.
The results of generating actionable insights from employee relations data
Efficient HR management information (MI) is crucial for organisations striving to leverage the power of data-driven decision-making. Embracing technologies, investing in training, and fostering collaboration between HR and other departments will empower HR professionals to develop effective people-strategies, driving organisational success in an increasingly data-centric world.
Employee relations analytics can help HR leaders identify trends, patterns, and risks. This information can then be used to make more informed decisions about your employee relations initiatives and measure their effectiveness. This includes identifying and addressing potential problems before they escalate, as well as improving communication and collaboration between employees and managers. It also allows HR leaders to benchmark against different areas within their business and enables access to information that can inform their people plan.
Introducing a revolutionary award-winning ER technology solution
Are you looking for a way to improve your employee relations? Our system is the best in the market.
empower® by AdviserPlus is uniquely designed to simplify the complexity in employee relations. This solution empowers line managers to self-manage employee relations matters, reducing complexity and risk with guided journeys and safeguards throughout the process, ensuring HR are engaged as and when required.
With a solution like this, fewer cases need to be escalated to HR, freeing up HR teams to focus on complex issues and strategic initiatives. The system also provides oversight of cases, dashboard visualisations, and analytical insights to inform decision-making.
Click here to find out more or get in touch for a free demo today and see for yourself how empower® can help you create a more positive and productive workplace.
"I love this system, it's so nice and easy … I was looking around it yesterday and I was thinking oh my God, this is brilliant." – Solutions Design Lead at BT
Speak to our HR experts
Call us today on
Contact us