Enhancing line manager capability to drive change
Building HR policy suites from the ground up at UKBIC
Download case study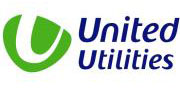 United Utilities is a FTSE 100 company, providing water and wastewater services to around 7 million people and 200,000 businesses across the North West every day.
As part of a business-wide drive to improve performance and efficiency, the company embarked on HR  transformation and a move towards the classic shared service model.
The company wanted to invest in line manager development but needed to ensure a cost-efficient solution that
provided value for money to the customer, without passing on the cost. Management realised that giving line managers direct access to telephone and online employee relations advice was the most cost-efficient way to deliver consistent HR support to large numbers of managers dispersed across many locations.
Key Fact
£2.15m
in potential savings through managing long-term sickness absence
Although we weren't intending to outsource a key HR service, when we saw the AdviserPlus technology and  understood their service delivery model, we were impressed. The business benefits were too compelling to ignore.
Sally Cabrini, Business Services Director,, United Utilities
The AdviserPlus solution
AdviserPlus worked closely with United Utilities to develop the People Manager Support (PMS) service, providing  HR advice and guidance to around 5,300 employees through 850 line managers and across multiple locations. The approach is entirely tailored to United Utilities' business objectives, HR policies and processes.
Design, set up and launch of the PMS service took just 18 weeks. Line managers now have frequent contact with credible HR experts who are immediately available, responsive and support managers every step of the way.
The AdviserPlus solution is about more than HR processes and also coaches and up-skills line managers to
improve their capability, confidence and effectiveness and take responsibility for people management.