Supporting business change and redundancy
Supporting our clients through organisational change, like redundancy, restructuring and contract variations.
Get in touch
Transforming large-scale consultation processes
Large-scale consultations are complex to manage and those responsible for administering them have a significant undertaking on their hands. But, done well and with compassion, consultations offer an opportunity to engage employees and identify opportunities to deliver the best outcomes for the business and individuals. It gives those impacted the opportunity to share their views and feel heard during what can be an incredibly unsettling time, so it's essential to get the process right.
Meeting Manager from AdviserPlus is a custom-built unique solution that addresses common process pain points and transforms the management of one-to-one consultation meetings, reducing the admin burden and potential compliance risk and delivering more compassionate experiences.
Consistency, compliance and confidence
Ensuring the correct processes are followed, that HR teams are properly supported and that affected individuals are given the best possible chance to secure the right next step for them can have a positive and lasting impact, and conversely, getting it wrong can have a detrimental impact on the business and the wider workforce.
The platform features an online booking tool to schedule and run consultations meetings, taking out much of the time-consuming meeting administration. Scripts are provided within the platform to ensure managers running the meetings have the confidence to engage the impacted employee in the right way whilst also ensuring the approach is consistent and compliant.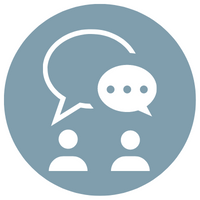 Better people and business outcomes
Significant change, such as redundancies, brings significant disruption that can impact productivity and employee morale, but engaging employees effectively in the process can reduce friction and reduce the negative impact. Meeting Manager ensures consultation processes deliver more positive employee experiences and better business outcomes.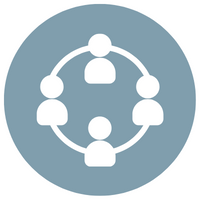 Consistent and streamlined communications
This is all complemented by the skills of our expert, impartial note-takers who virtually attend meetings to ensure accurate and timely documented minutes are captured. This enables managers to focus on engaging with the employee, rather than taking notes themselves. Notes are captured within the platform, where they are reviewed by our expert QA team before being securely shared with those involved in the process.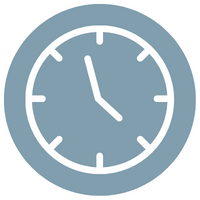 Real-time management information
A user-friendly dashboard provides real-time management information to ensure those managing the process can easily track progress. Consistent email communications can be triggered directly from the platform to impacted employees and those managing the consultation process, reducing the need for app switching. This again reduces the admin burden associated with large volumes of consultation meetings
"The AdviserPlus principles and ways of working have formed part of the footprint of change management within WHSmith going forward. We had a great working relationship with the AdviserPlus team who demonstrated lots of flexibility, patience, and super quick response times. We couldn't have managed this change programme in such a short space of time without them."
Beccy Hemsley, Group Head of People Operations, WHSmith
Empowering People Group
Passionate about people-centric redundancy processes
AdviserPlus is part of the Empowering People Group, which brings together a suite of redundancy services from experts within our four group companies, Halborns, AdviserPlus, Working Transitions and Learning Nexus. We share a passion for delivering positive employee experiences at every stage of the employee lifecycle, and we collectively have a proven track record in reducing the pain, risk and complexity of redundancy.
The Group's mission is to transform the experience of everyone involved in a redundancy process to improve business and people outcomes. To find out more about the services offered by the group, visit the Simplifying Redundancy page here.
Find out how people-centric your redundancy processes are with this simple diagnostic tool and receive a FREE Managing Difficult Conversations eByte video.
To find out more about how AdviserPlus can help transform your people processes, get in touch.
Book a call
Just some of the organisations we support