HR Knowledge Portal
Create a one-stop shop for HR policy – and step-by-step workflows for your managers. Everything your managers need. Wherever they are.
When managers have everything they need to effectively handle employee relations and HR matters, everybody wins. Productivity rises, and cost and risk falls.
HR Knowledge Portal makes equipping your managers easy. We'll turn your core policies and procedures into pragmatic, step-by-step advice – and ensure your managers can access it, anywhere, anytime.
A one-stop shop
Create a one-stop-shop for HR policy, procedure and documents.
Tailored guidance
Give managers easy access to tailored employee relations (ER) guidance.
Transparency
Foster a culture of transparency around your HR processes.
Simple, tailored employee relations advice
Every organisation's approach to HR is different. Our HR policy experts will work with you to:
Map your unique documents and processes
Translate your policies into plain English
Create flowcharts to help managers handle even complex cases with ease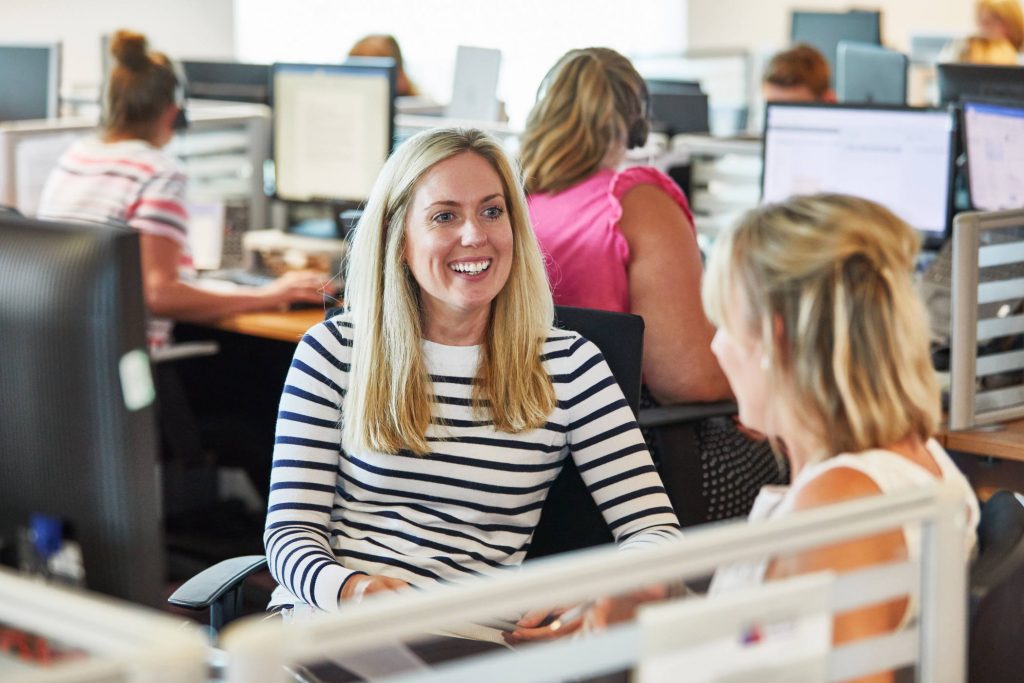 Create flowcharts to help managers handle even complex cases with ease
Once we've mapped and transformed your resources, we'll host them for you. That means:
Your managers self-serve on ER advice – anytime, anywhere
Your employees can look up policy points too – building HR transparency
You gain fresh management information – with the power to track clicks, and feed your analytics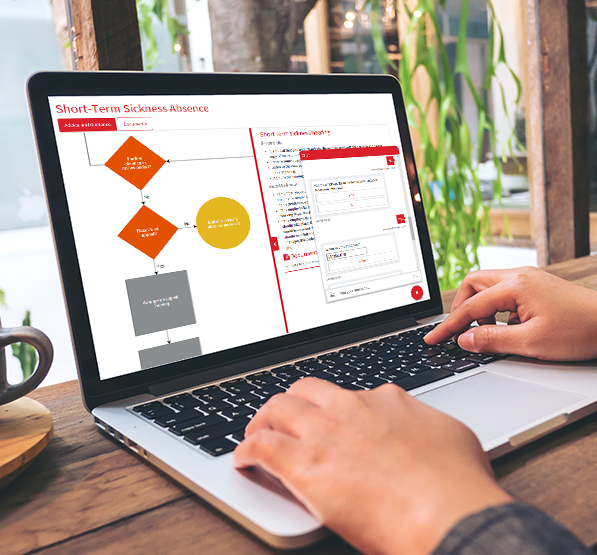 Implement fast, ensure compliance & customise
With our experienced mobilisation team and proven delivery methodology, your managers could be using your HR portal in as little as four weeks.
As HR legislation evolves, we'll proactively recommend changes – and even make updates to your online content.
Expand beyond core HR topics, create different views for HRBPs, managers and employees – and integrate your brand logo and palette.
Request a demo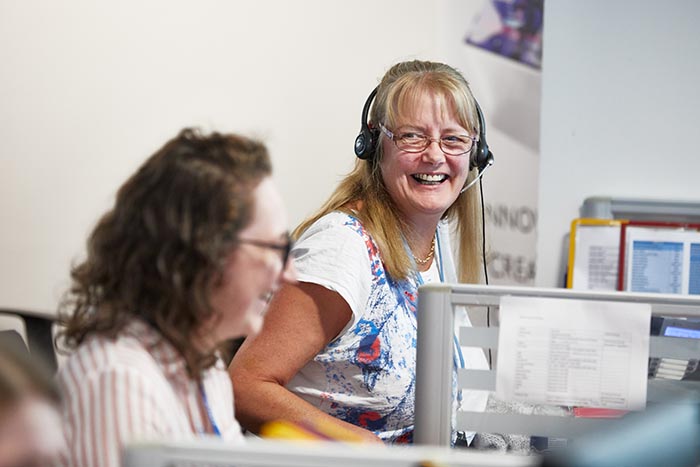 Just some of the organisations we support
Ask our experts
Our HR platform can benefit any type or size of organisation – but it will be especially useful for larger organisations that handle more HR and ER cases.
We'll tailor HR Knowledge Portal to include documentation for your organisation's specific policies, processes and procedures – it can also include variants of these within your organisation if you need it to.
HR Knowledge Portal positions everything from your manager's perspective, breaking down the technicalities of HR into clear, easy-to-follow steps. The positioning will also reflect your organisation's tone of voice and approach. All guidance is supported by comprehensive tailored supporting letters, forms and checklists.
Our team of content authors specialise in taking an organisation's HR policies, procedures and processes and translating them into plain English, with focused advice for managers – telling them exactly what they need to know and do in any given circumstance.
The HR portal is usually presented in a unique workflow-driven format, which is easy for managers to use, encouraging engagement.
For ease of access, the HR Knowledge Portal can be integrated with your organisation's internet – so managers don't have to sign in twice. It's also fully mobile, and can be used on tablets and smartphones.
Our team of HR content authors are tasked with keeping on top of the latest legislative and regulatory changes, as well as case law and employment tribunal precedents.
You can either retain control of your own policies and procedures, or we can take responsibility for keeping these up-to-date as part of our service. If you need us to, we can also support you by proactively messaging your managers ahead of the changes coming into force.
If you change your HR policies, we take responsibility for making the required updates throughout the HR platform.
This might include updating the advice and guidance for managers, changing supporting documents and updating the configuration of our HR Case Management platform. Typically, your SLA will include a clause about changing and updating content – usually, as long as you give us a few days' notice of the change, we'll be able to make the updates on your schedule.
The HR Knowledge Portal can track every click made by a manager. This will help you monitor which case files they're looking at, how and when they've completed particular steps in a process, and which support documents they've opened or downloaded.
You can combine this with information such as a manager's location, or place in your business structure, and build up a powerful picture of engagement across your organisation – while identifying activity hotspots.
We can also configure prompts to be triggered when a manager engages with a particular subject – such as a grievance appeal, or dismissal letter – so one of our advisers can make an outbound call, and ensure the manager is confident and capable of managing the matter at hand.