How much is staff absence costing the NHS? And what's the cure?
Sickness absence within NHS England has been rising. But what's the cost to the average NHS trust – and what can HR leaders do to bring their costs down?
NHS Digital recently reported an increase in sickness absence across NHS England – from 4.25% in October 2017 to 5.03% in January 2018.
Based on the latest CIPD absence survey figures, the resulting cost to a mid-sized NHS trust could be more than £3m every year. And that's without factoring in common underreporting and data capture issues.
What's more, the cost of rising absence rates isn't purely financial. Absence has a massive impact on those remaining in work – leaving them under pressure to get through the same, long patient lists but with less time and support to do so. And of course, it impacts patients themselves, putting them at risk of a reduced level of service, or worse, the cancellation of their treatment.
Building a healthier outlook
Here's the good news. There are practical steps NHS trusts can take to address absence – and by doing so, improve productivity and patient experience.
The sheer scale of NHS staffing costs – accounting for £33.9bn of a £55.6bn annual spend – also means small improvements should equate to serious savings. Indeed, a 1% reduction in absence could save a typical acute trust as much as £1m.
So, how do you drive down absence rates? With the right combination of human expertise and technological wizardry.
Step #1. Empower NHS line managers
People managers are the front line of HR. If the NHS is to reduce the incidence and cost of absenteeism, then its managers need to be capable and confident.
When managers are nervous of saying or doing the wrong thing, they'll often choose to ignore an absence issue – or the early warning signs of one – rather than address it before it has a chance to escalate.
Such concerns are particularly common in cases of mental health related absence, which in the UK now accounts for almost 13% of absence due to sickness.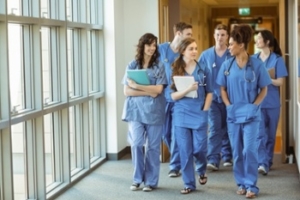 Establishing a formal absence management process is crucial, but it isn't enough.
Line managers need:
To understand your absence management process, and how to apply it
The confidence to manage and address absence effectively
Timely support and coaching from experts in trust policies and employment law
If NHS trusts aren't able to develop this support in-house, companies like our own can help. Employee Relations Managed Services can give managers a direct line to exactly this kind of targeted support and expertise, empowering them to drive resolutions, and minimise the impact of absence.
Step #2. Get proactive
Giving managers access to specialist expertise when they've an absence issue is a great start.
But once a manager has acted on that expert advice – whether it's from the trust's in-house HR team, or an external HR Business Partner – there's a danger they'll put off asking for help again. And in the meantime, the situation will deteriorate.
A better solution is to manage absentee cases on behalf of line managers, reaching out to advise them on next steps, and nudge them into following up at exactly the right time. We've seen the value of such proactive support time and time again – and with the right technology, it can be delivered much more cost-effectively.
Step #3. Start pre-empting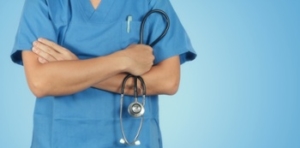 If there's one thing even better than resolving absences cases quickly and effectively, it's preventing them occurring in the first place. This is where data is key. Modern HR technology and analytics can help NHS trusts to capture crucial absence-related data, and uncover absence trends and patterns.
The result is a virtuous circle: deep insights help to target effective support for managers, their confidence grows, more cases get opened, more data gets collected, and even deeper insights can be discovered.
The power of more effective absence management
Through more effective absence management we've been able to help organisations cut long term sickness by as much as 45%.
As we've seen, such a reduction could have a dramatic impact for any NHS trust – both in terms of costs and patient experience.
Would you like more guidance on effective and proactive absence management? Then you may want to download our absence management guide:
You'll also discover the story of the Post Office – whose own proactive approach to managing absence is delivering huge benefits, from higher employee engagement and satisfaction, to significant cost savings.
If you'd like to discuss anything in this article, please do get in touch please contact us via our website.
Speak to our HR experts
Call us today on
Contact us