HR TRANSFORMATION CONUNDRUM RESEARCH
Understanding and overcoming the barriers to people-empowered business transformation
Get in touch
Insights to help guide successful HR transformation
Read the HR Transformation Conundrum research to find out how to overcome the barriers to HR transformation success.
In Q4 2022, we commissioned research of 220 C-suite and HR managers in corporate organisations to understand more about the pain points HR transformation can resolve and the barriers to implementation that need to be overcome.
The research surfaces insights that will be of interest to anyone undertaking or planning HR transformation, including:
The percentage of respondents currently undertaking or planning to undertake HR transformation within the next year
The priorities driving a need for HR transformation
Differences in opinion between the C-suite and HR managers which could be a risk to the success of transformation
The readiness of line managers to take on more employee relations matter to free up HR from tactical delivery
Read more to understand how to overcome the barriers to people-empowered business transformation.
DOWNLOAD RESEARCH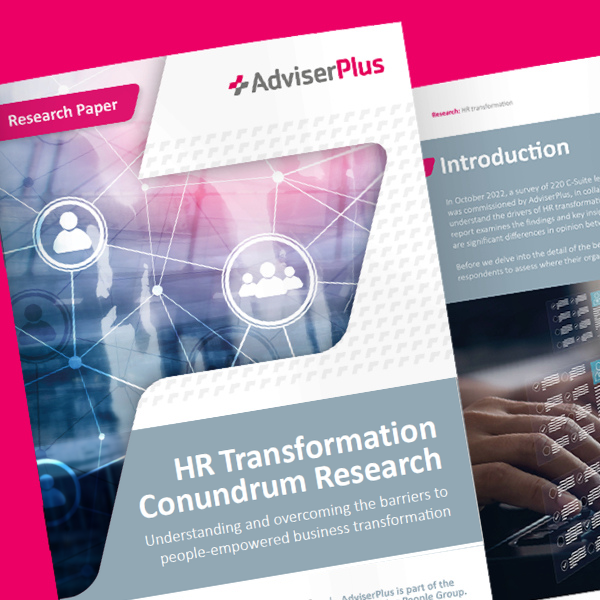 To find out more about how AdviserPlus can help transform your people processes, get in touch.
Book a call
Just some of the organisations we support