People Analytics & HR Insights
We'll help you capture, analyse and act on HR data to surface trends, optimise processes and boost business performance.
Wish you could answer the big HR questions, faster?
As HR leaders take on an increasingly strategic role, they need deep data, intuitive analytics, and the support to turn insight into action. Our HR analytics services can help you:
Capture the HR data created by your daily processes
Visualise and analyse data quickly and simply – anytime, anywhere
Respond to insights with smart, strategic action
See how we've already helped our clients gain invaluable insight to help drive cost reduction and greater business efficiencies. Read our case studies.
We have access to more data, allowing us to identify potential issues much earlier and address challenges before they become issues.
Rob Divall, Group HR Director, Aldermore Bank
Capture the data you're missing
Our HR Case Management, HR Knowledge Portal, and HR Advice Line solutions all support ongoing capture of invaluable HR data.
We'll help you combine this with information from across your organisation – so you can:
Save the time you spend on manually gathering data
Access the data you need, when you need it
Answer key HR questions at the touch of a button
We'll also help you answer key questions such as:
Do we have best practices in place?
Is this behaviour changing over time?
What's the internal benchmark?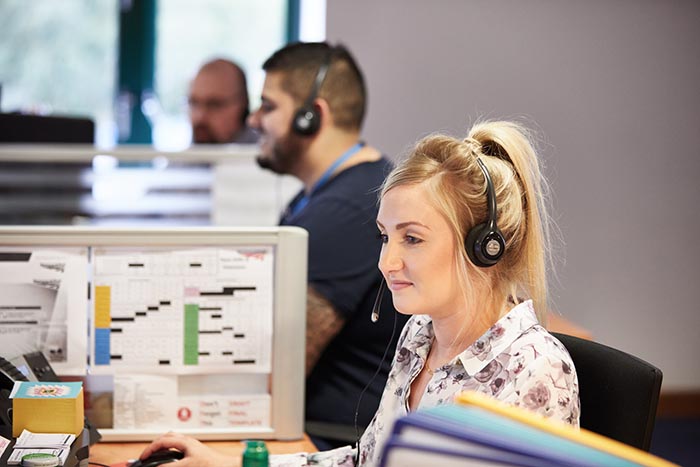 Drive business strategy with clear insights
Visualising your data – and mining it for insights – needs to be simple. We'll create an HR analytics portal that puts the power to influence business strategy in your hands, wherever you are.
Visualise the impact of great HR – and share it with your fellow leaders
Rapidly highlight HR trends, patterns and opportunities
Use hard figures to create the momentum for positive business change
Turn your insights into action
Draw on our team's deep expertise
Develop business strategies, based on HR insight
Track and evidence their results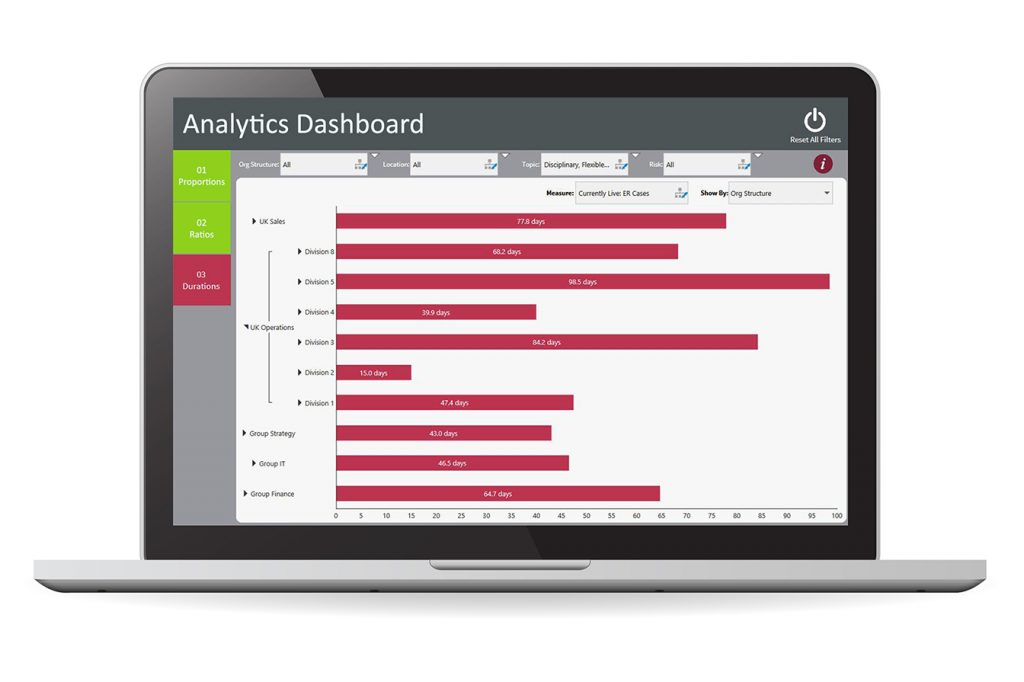 Three key features
Simple reporting
Generate reports at the touch of a button – instead of spending time on manual data gathering and analysis.
User-friendly portal
Monitor data and trends through an intuitive portal, with clear data visualisations.
Diverse data sources
Broaden the scope of your analysis and insight, by pulling in data from across your organisation.
If you're interested in taking a look at the platform in more detail, get in touch to arrange a demo.
Arrange a demo
Just some of the organisations we support
Ask our experts
Every AdviserPlus solution – HR Knowledge Portal, HR Case Management, HR Advice Line, and even our learning solutions – is fully trackable and reportable, so they can all feed into the HR Analytics engine.
As well as data from your AdviserPlus solutions, your people analytics can include any other data that's relevant to the insights you're generating. This could include information that will help you segment your findings, such as organisational structure, or employee gender or ethnicity.
All data is both transferred and held securely.
Our HR Analytics tools will typically be used by your organisation's HR stakeholders.
We provide a unique perspective on employee performance and capability to help your decision makers understand how to improve processes, enhance capability, and target initiatives to reduce your organisation's costs.
HR Analytics will help you plot trends for employee relations issues across the organisation, including the number of cases opened, time taken to close, risk profile and outcome.
These people analytics will also help pinpoint hotspots such as departments that are opening a high number of cases, areas with low engagement, cases that are taking longer than expected, and matters of high risk to the organisation.
Our HR Analytics tools are also proven help identify opportunities to improve absence rates and durations, suspension durations, capability levels and grievance outcomes.
Our HR Analytics tools have inbuilt functionality to highlight the key areas for action, and are complemented by in-house expertise, from both HR Insight and Analytics Managers, and Client Relationship Managers.
With extensive experience of using HR data to create targeted action plans, our team will work with your stakeholders to interpret the data, define strategic direction, and even provide support in putting your plans into action.