Could a skills gap hold back HR's digital revolution?
An overwhelming number of HR professionals fear that there is a shortage of digital talent in the industry.
 AdviserPlus conducted an exclusive survey of people in HR to gauge the current state of digitalisation, and 75.6% of people asked told us that they feel there's a lack of digitally literate professionals.
On top of this, just 6.1% of respondents said they felt the digital capability of their HR department could be classed as expert. When asked to rate their own digital skills, the average score among respondents was only 6.85/10.
What did 200 industry experts have to say?
The findings of the survey, which saw 200 HR professionals quizzed for their views, form the backdrop of a new eBook from AdviserPlus 'HR and the Digital Revolution', which is now available to download.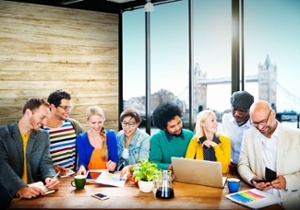 Despite flagging up an apparent skills and knowledge gap, however, the survey also showed that attitudes towards digitalisation are largely positive, with 82.2% of people telling us that technology will improve the employee experience. On top of this, 70% of people feel that their workplace will be fully digital within seven year
AdviserPlus CEO Nick Bradley said: "It's clear that, while there are clearly challenges to be overcome, there are a lot of positives for the HR industry. Digitalisation is a big change, but if it is seen positively, can help tackle big issues and will lay the foundations for the future."
As well as the survey, the eBook also draws on insight from senior figures at AdviserPlus and interviews with external experts to assess the state of digitalisation.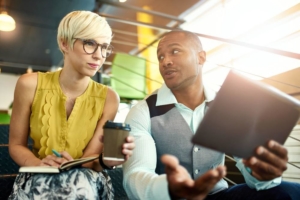 The eBook covers the following topics:
Delves more deeply into the potential causes and solutions for the skills gap
Looks at what HR people think about the drive to digital and how this compares to general attitudes towards digital technology
Assesses whether or not technology can play a role in the drive for greater equality
Focuses on the generational divide among the modern workforce and the role digitilisation might play in this
Looks forward to the future and what's next for the world of HR
Speak to our HR experts
Call us today on
Contact us